Our Ethos & Values
Vision, Mission and Ethos
In the Spring Term of 2018-19, Teachers, Governors and the Leadership Team began to look at our Curriculum Intent, particularly the knowledge, skills and characteristics we want our children to have gained by the time they leave us.
During their time at Broadlea, we also want our children to have the opportunity to take part in a range of sports, arts, STEM, social, religious and cultural experiences and have begun to map these out within our curriculum.
Our Governors spoke to parents and children to ensure we gathered the views of all stakeholders and we took these, along with the views of staff, to develop our new Vision, Mission and Ethos.
Our vision is that every pupil will leave our school achieving academic success, fully equipped and empowered to embrace their future.
The personal traits, dispositions and virtues we want our pupils to have – what we want them to be like when they leave us and what we mean by 'equipped' – are clearly set out in our mission statements.
Mission Statements
We want our pupils to be equipped to be resilient and active learners who independently find out and explore, problem solve, reflect and think critically.
We strive for all our pupils to be good communicators and have the necessary literacy and numeracy skills to enable them to successfully access the next stage in their education.
We want our pupils to be self-aware and to take responsibility for themselves; to understand who they are and their own personal strengths. Our pupils understand good mental health and are prepared with strategies to maintain self-care.
Our pupils are good citizens ready to take their place in a diverse and modern British society. They are respectful and tolerant, show honesty and integrity and are empathetic towards others and the environment.
We aim to provide a rich and varied curriculum through our unique learning environment, including Forest School, ICT Suite, Food Tech room, Art/Science room, and extensive school grounds.
Everyone in our school strives for excellence every day.
From the mission statements, came our ethos or Core Values.
Core Values
Respect – choose kind

Resilience – never give up

Excellence – go above and beyond
Our Core Values are embedded throughout the school and are central to our Behaviour Policy.
They are the rules of every classroom and every area around the school. They underpin our 18 Broadlea Values and the fundamental British values of democracy, the rule of law, individual liberty, and mutual respect and acceptance of those with different faiths and beliefs.
Our fabulous pupils all know the values and are displaying them beautifully – the way they have talked to visitors about our ethos and the things that are important to our school has made us very proud!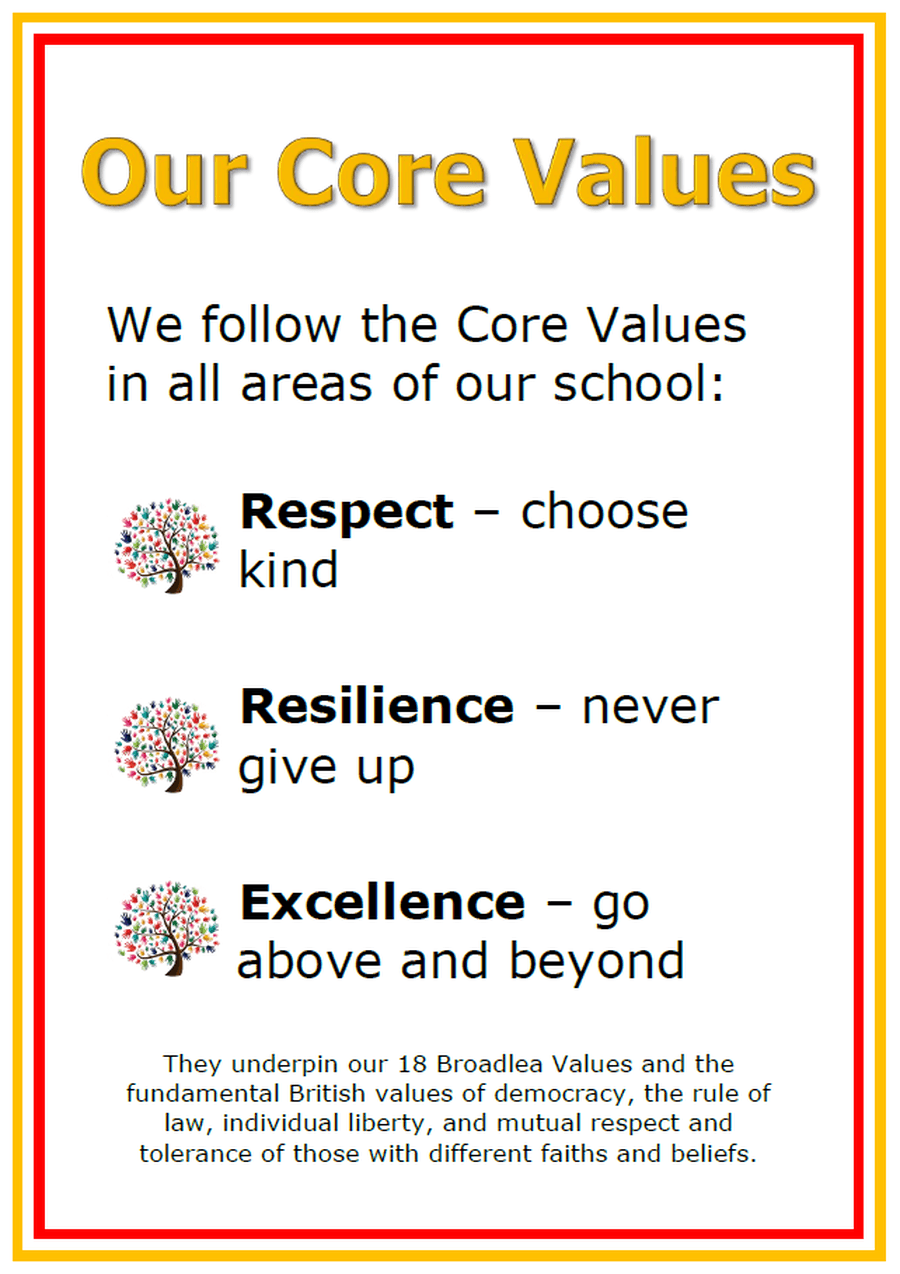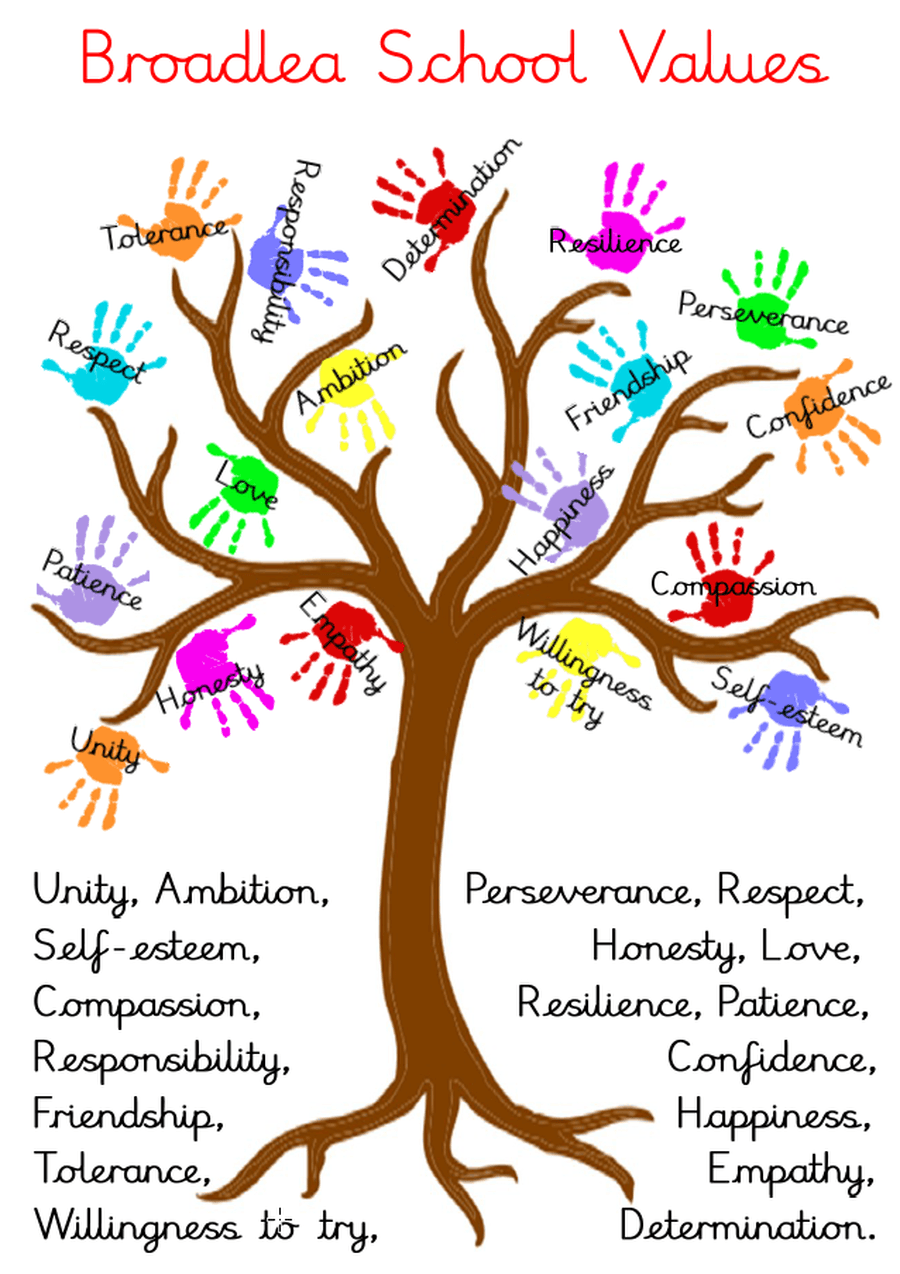 Motto
Finally, distilling our purpose, vision, mission and values, we agreed our new motto:
'Together to Excellence'
We have an expectation of excellence every day from every member of our school: pupils, staff and governors.